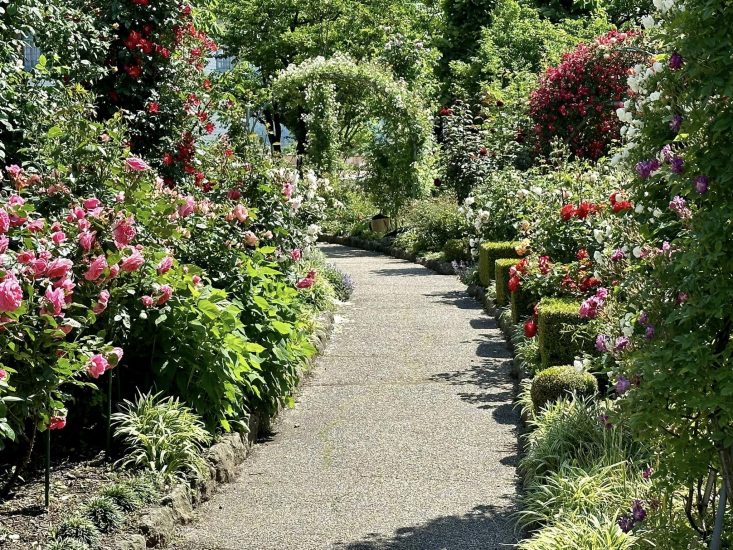 Nakano City has been in the news lately for an unfortunate incident. Ordinarily it should be making headlines for its rose festival. The 2023 Shinshu-Nakano Rose Festa takes place May 27 to June 18th.
3000 rose bushes of 850 varieties from all over the world including England and even some developed locally in Nakano.
A huge selection of rose plants for sale as well as crafts and … rosé parfait!
The best part of the rose garden is the fragrant smell in the air!