The Chairman of NINJA Project : Tyler Lynch
written by Junko Terasawa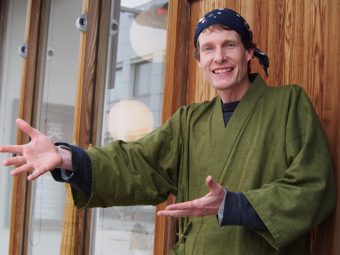 It must make your travel deep to visit Tyler in Nagano. He is now running a traditional Onsen Ryokan called KAMESEI(亀清旅館); means pure turtle; in Togura-Kamiyamada Onsen Town(戸倉上山田温泉) in Chikuma City.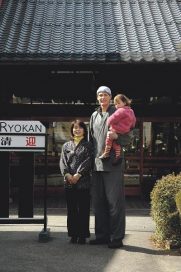 When I first met him in 2008, I was surprised because of two reasons. One was that he was really tall, about two-hundred centimeters!?  The other was because he spoke, read and wrote very well. He deeply understood Japanese culture and tried to settle down as a local Japanese resident at that time.
He graduated from the University of Washington with a major in International Studies and moved to Ueda City in Nagano to improve Japanese, and worked for a language school as a teacher for a while. Then he met a beautiful Japanese woman who is a daughter of a traditional Onsen Ryokan inn owner. They married and moved to Seattle in U.S.A. and got three children.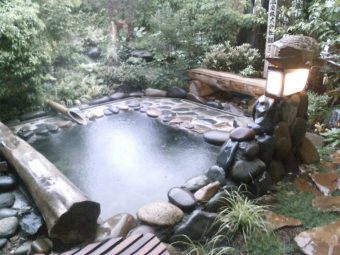 One day the wife's father passed away, the mother was about to give up running the Ryokan. Tyler has been loved Japanese traditional culture because it changed his life….So he decided to come back to Japan with his family in order to inherit the Ryokan in 2005.
The first thing he did to settle down among the local community was joining in the traditional festivals. He wore Japanese costume and trained traditional instrument. Also he joined in some associations to improve economy of local town.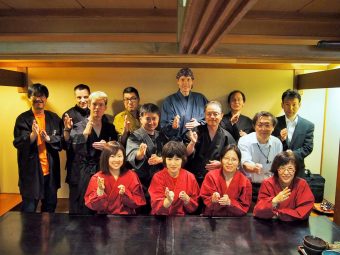 His mission is to make many foreign tourists visit Nagano and enjoy deep Japanese culture. He established a non-profit-organization 'NINJA Project' with English speakers including Japanese, English, American, and Thai residents who were interested in  tourism to reach his mission in 2015.  The project runs this app and website 'Unique Nagano'.
He made map and website to introduce the Onsen Town as well. He also started Zukudashi Eco Tours just beside of his inn providing cycling tours, walking tours, rental bicycles and connection with locals in the town.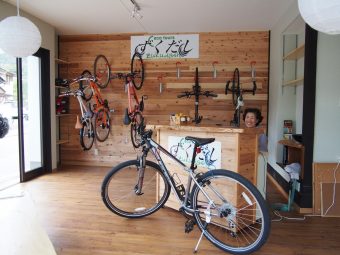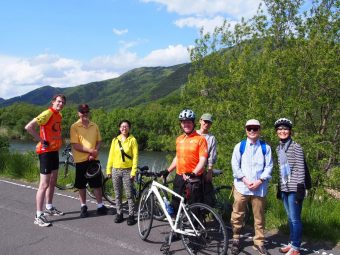 He received a Nagano governor award for hospitality grand prize in 2015.
You must visit Nagano and stay his Ryokan. He would lead you to join in the local community, it might change your travel and even change your life!