Welcome to Nagano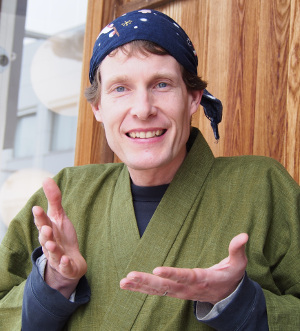 Tyler Lynch
- Project Leader -
"Unique Nagano" is designed to be a multi-lingual guide of the cultural and traditional highlights of Nagano Prefecture, allowing visitors from abroad to discover the essence of Japan.
The mobile app showcases over 300 locations in 4 categories: Activities, Restaurants, Tourist sites and Lodging; in 4 languages (English, Simplified Chinese, Traditional Chinese and Thai). The information is presented in an easy-to-use format with detailed explanation, opening up doors to a side of Japan most tourists never get to see.
"Unique Nagano" is brought to you by the Nagano Inbound to Japan aka NINJA Project. We are a non-profit organization, a team of people connected to the tourism industry. We want to share our enthusiasm for all the attractions Nagano offers for you to see and interact with Japan's traditional side. Known as the "Roof of Japan", Nagano is home to the majestic Japanese Alps. Yet it is as easy as an hour ride by Shinkansen to come from Tokyo. It is here, in the Japanese countryside, that you can partake in authentic activities to experience the real Japan.
So make the most of your stay in Japan, with "Unique Nagano"!
*The app design includes flying shuriken (throwing stars), in reference to the Togakure-do ninja school -- one of Nagano's unique attractions.
---