No experience necessary! English speakers will be assisting!
Learn to play taiko like a pro, from correct stance to proper drumming techniques. This one-hour lesson starts with the introduction of basic rhythms and finishes with you giving your very own performance!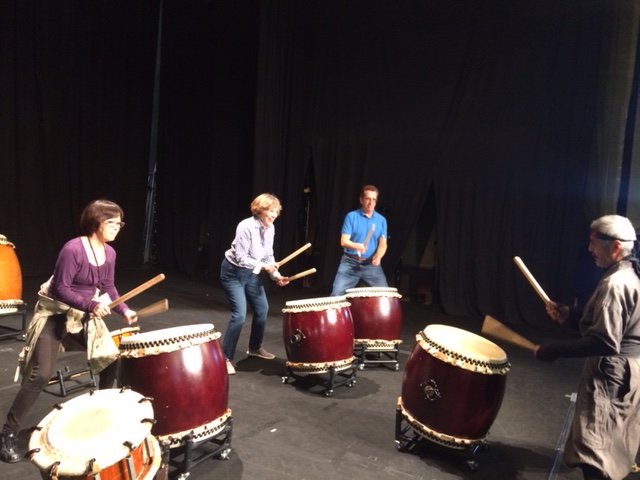 The workshop is being offered at a special discount price (¥3,000 OFF) this one time, so if you've ever thought about picking up taiko, now is a good time to try it out!
You will be instructed by a member of the group Hibikiza.
*Please note that participants will be filmed and/or have their pictures taken.*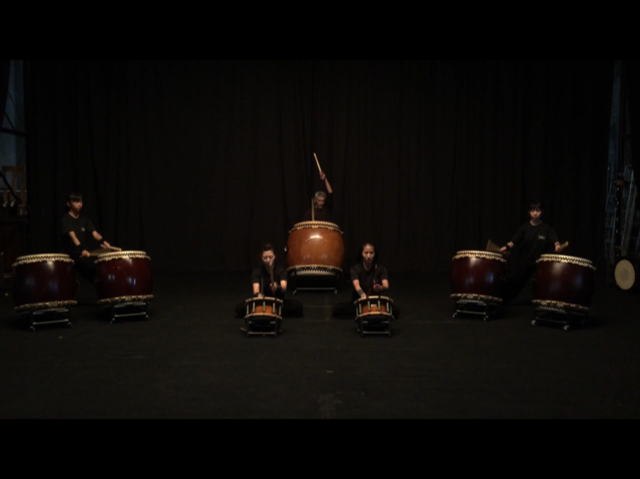 Date & Time: Feb 3 (Sat) 2 p.m. (duration:1 hr)
Participants: Max 10 (ages 5+)
Fee: ¥1,000 (discounted from ¥4,000!)
Location: Agetsuchi Theater (formerly Piccadilly Hall)
4-7-2 Ote, Matsumoto City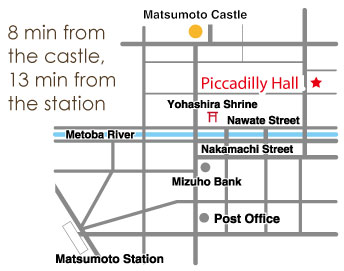 Registration: Fill out the form on this page (press the blue button at the bottom of the form when you are ready to submit it) or call 090-4666-3954.